Gravel is one of the most versatile landscape materials, as it can be used as anything from a pathway material to mulch. It's an affordable hardscape material for outdoor seating areas, filler around flagstone pavers, or a useful drainage tool. With many colors and sizes available, gravel works to enhance the look of many garden styles. Gravel comes in dozens of different colors, shapes, and sizes to match virtually any imaginative landscape design or creative outdoor idea. Let's take a look at many ways to put gravel to work in your landscape.
Gravel Paths and Walkways
Gravel is a great walkway material, offering quick drainage and that pleasing crunch underfoot. Gravel drains quickly, lends an attractive natural look . To reduce rolling, choose either fine gravel, like decomposed granite, or larger crushed gravel that is heavier and locks itself in place better. Binding products are also available that can be washed over the top to hold gravel in place.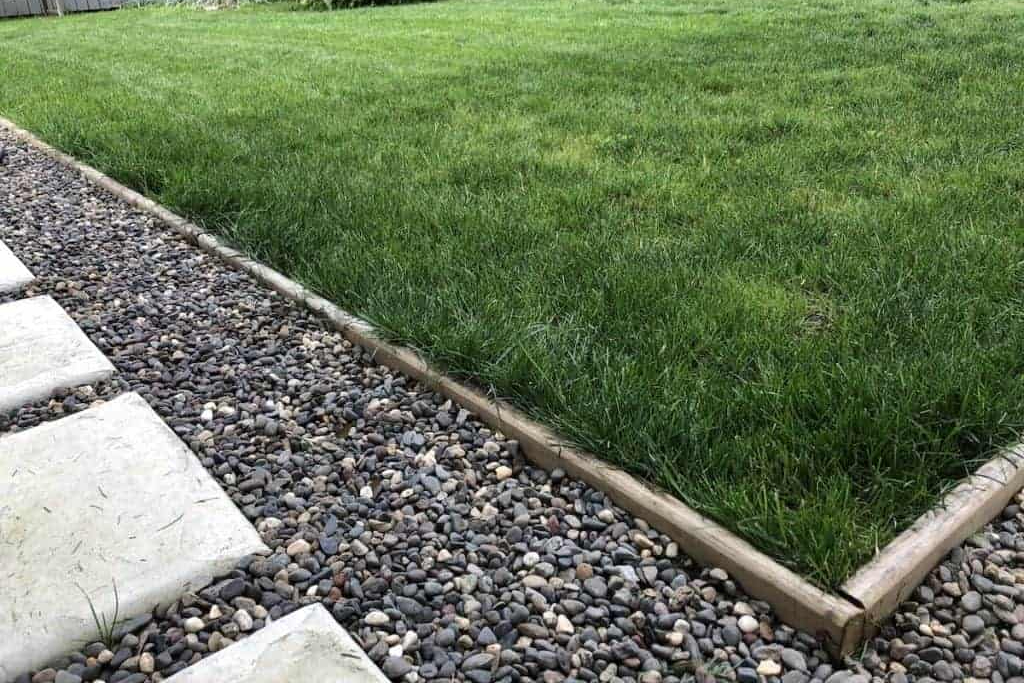 Fill In The Gaps With Gravel
Pea gravel and other fine mixes are perfect for filling the gaps between the stone on your new patio or pathway. Select a color of gravel that matches the flagstone or pavers. It's an attractive combination that's easier to maintain than paver pathways that feature ground covers between stone slabs.
Choose Pea Gravel For Your Patio
Pea gravel is, by far, one of the most popular types of gravel selected for surfacing an outdoor patio. Pea gravel is so beloved because it offers a lot in terms of physical beauty. The stone is comprised of pieces that, while all smooth, round, and uniform in size, are each unique in terms of their coloration. In fact, pea gravel features an array of hues including brown, white, tan, blue, gray, red, and even green. It's a great pick for creating a patio area because it's smooth and soft to walk upon, is very affordable, holds up well against the elements, and will look beautiful with all of your other landscaping and hardscaping features. It is a permeable surface material allowing rainwater to naturally drain while adding texture and elegance.
Use Gravel For Your Garden Beds
Look no further for a durable and effective plant bed mulch. In garden beds, use gravel as a top-dressing as you would use a bark mulch. After planting, spread a 1-inch layer of gravel over the soil's surface, keeping small circles around the bases of trees and shrubs gravel-free. Don't pile on the gravel much thicker, or you can cause soil compaction. The result is a crisp and clean look that shows off plants and also helps suppress weeds and prevent water loss through evaporation.
Gravel Around Fountains
Gravel is just the thing to cover fountain bases, bottoms of ponds, and lining stream beds. With babbling brook water features, place darker colored gravel that when wet provides a ruggedly elegant backdrop for foliage and makes plants stand out.
Gravel Around Fire Pits
Gravel can also be used to surround an outdoor fire pit. Far less expensive than pavers or flagstone, gravel acts as a neat and tidy flooring material and is a safe surface for a stray spark to land on.
Request a Quote (859-635-5680) And We Will Contact You Shortly!
Calculate How Much Material You Need For Your Project
—
About Bray Topsoil & Gravel
Topsoil and gravel delivered to you by Bray Trucking, a specialized aggregate hauler servicing the Kentucky, Ohio, and Indiana region.
>>Learn More