Are you constantly dealing with water accumulation at your home or office after a heavy rain? Does the ground feel squishy as you gently walk across it? If either of these sound familiar, you probably have drainage problems that you need to address soon. The smallest puddles can easily turn into much larger ones that result in extensive and costly damage in the blink of an eye. Gravel is the smart way to prevent water damage. When water accumulates, it often causes damage to your property that can be quite an expensive fix. This includes ruined landscape, flooded gardens, sinking sidewalks, hazardous walkways, drowned plates, damaged foundations, and more. Fortunately, many homeowners and property managers have learned to use gravel to prevent water damage before it happens.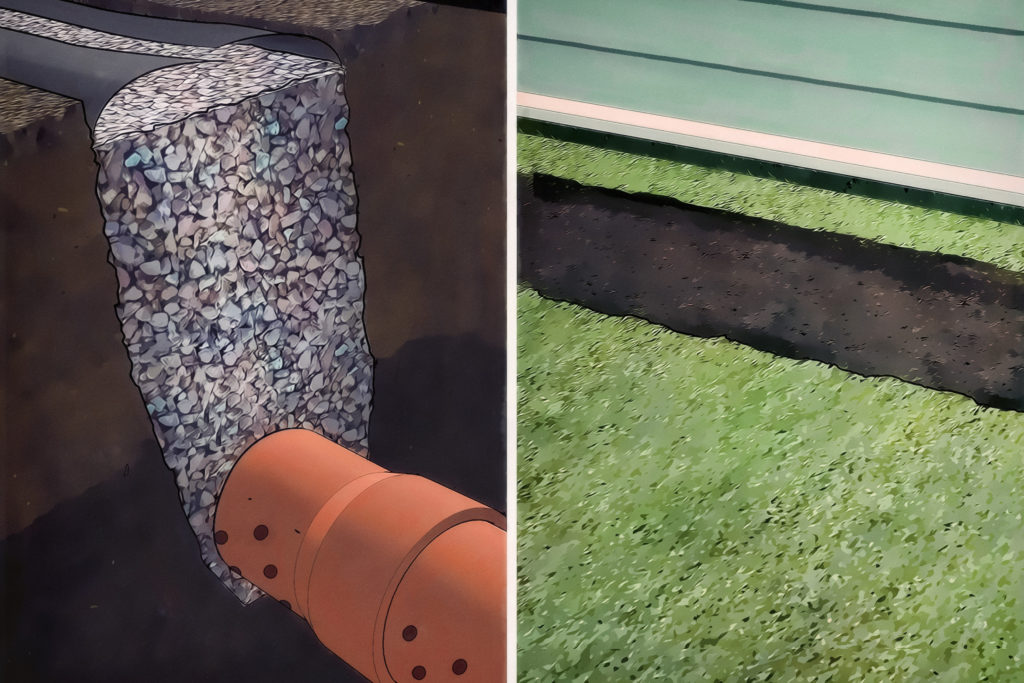 Get Water Away From the Home
Unlike soils and other natural materials, water is able to move through gravel quickly. This allows areas that would usually be saturated to dry out instead of becoming pooled with water. To help keep the surface stabilized, many landscapers advise their clients to put down layers of sand and crushed rock under a layer of gravel, but even a simple 2 inch layer of gravel can make a world of difference when it comes to preventing puddling and will keep the sand beneath the surface.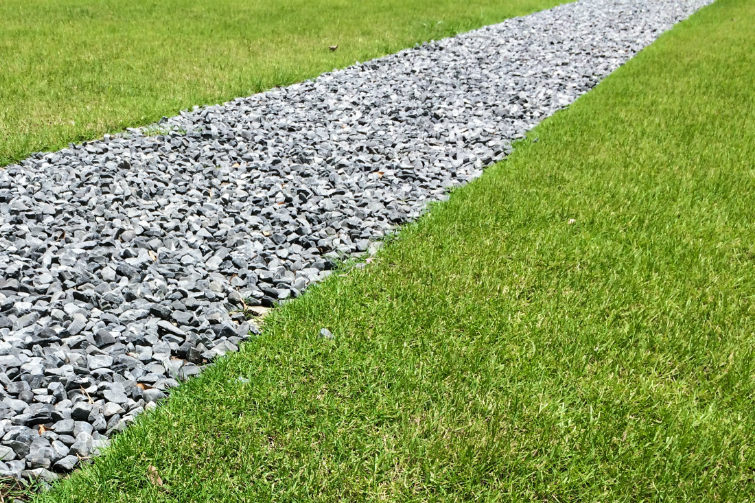 French Drains For the More Severe Areas
While that method can be used for water accumulation, more severe cases will require the installation of a more elaborate drainage system. French drains have proven to be effective in diverging water. What do they do? A small trench is filled with gravel to direct the water away as it begins to rise, sending it to an area that can better accommodate the excessive amount of rain. A basic french drain provides a pathway that water can follow and the gravel is used to prevent leaves and debris getting trapped and blocking the flow of water. A more complex French drain implements the use of perforated pipe at the bottom of the trench to help channel the water. A layer of gravel is placed on top of the pipe to keep out any debris.
Gravel Around Your Raised Beds
Raised beds have become a favorite for gardeners everywhere. This allows them to plant their preferred fruits, vegetables, herbs, and more above the surface soil which can help keep them from becoming oversaturated. However, sometimes raised beds can have their own drainage issues as the natural flow of water is hindered by the sides of the bed. By adding a layer of gravel at the bottom of your raised bed, you will allow water to drain quickly and avoid your fragile plant roots from being stuck in an excessive amount of water.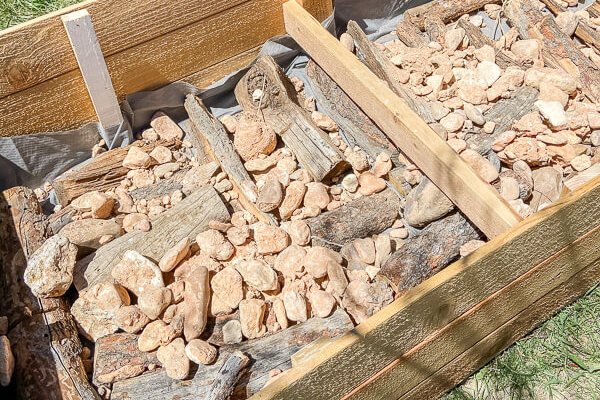 Container Beds Get Wood and Gravel Layer
As with raised beds, container bed gardening has become quite the trend. It is to maintain and convenient for most. But water tends to stay put therefore water logging your plants. We suggest using a good soil mix with a layer of gravel beneath the container. Water is able to evaporate from the damp gravel which helps keep the plants from becoming too saturated but also provides them with humidity to aid in growth.
Request a Quote (859-635-5680) And We Will Contact You Shortly!
Calculate How Much Material You Need For Your Project
—
About Bray Topsoil & Gravel
Topsoil and gravel delivered to you by Bray Trucking, a specialized aggregate hauler servicing the Kentucky, Ohio, and Indiana region.
>>Learn More