You can choose environmentally friendly options for nearly any part of your home, including the driveway. A "green" driveway has a few particular goals. It helps control runoff, prevent flooding and replenish ground water by allowing water to penetrate through the driveway rather than running off the top. Surface water is absorbed through the permeable driveway material, and the soil below filters the water, preventing chemicals from your car and other sources from getting into the ground water or contaminating the water in storm drain systems. Homeowners are starting to make more choices about their home and property based on the environmental impact, and the driveway is no different. Know these Eco-friendly options for paving your driveways and you will be on your way to a green home in no time.

Crushed Concrete
Crushed concrete is made up of concrete debris from other construction projects that can be reused to create driveways. When any concrete structure, road, sidewalk or parking lot is demolished, that concrete is usually deposited in a landfill. Concrete is not biodegradable and won't decompose — so it simply sits there taking up space and causing environmental problems. All the while, new concrete is simultaneously created to begin the process again. Thankfully, there is an alternative to this unsustainable and inefficient process: Recycling! Recycling crushed concrete to be reused helps reduce landfill overflow and saves more resources from being used to create new concrete. The concrete can be crushed down to specific sizes, cleaned so that unwanted debris is removed from the mixture, and reused. As it is crushed into small pieces, this concrete allows water to permeate the driveway.
Crushed Shell
The porous nature of crushed shells allow plenty of water to penetrate into the ground and prevents harmful runoff. You can get a unique look while making an environmentally friendly choice. As you drive on your new crushed shell drive it will cause the shells to crush and break down even further and disperse themselves evenly. This will create a stable surface without any ruts or holes. Another advantage of crushed shells are the nutrients, as the shells decompose, they send nutrients into the ground below.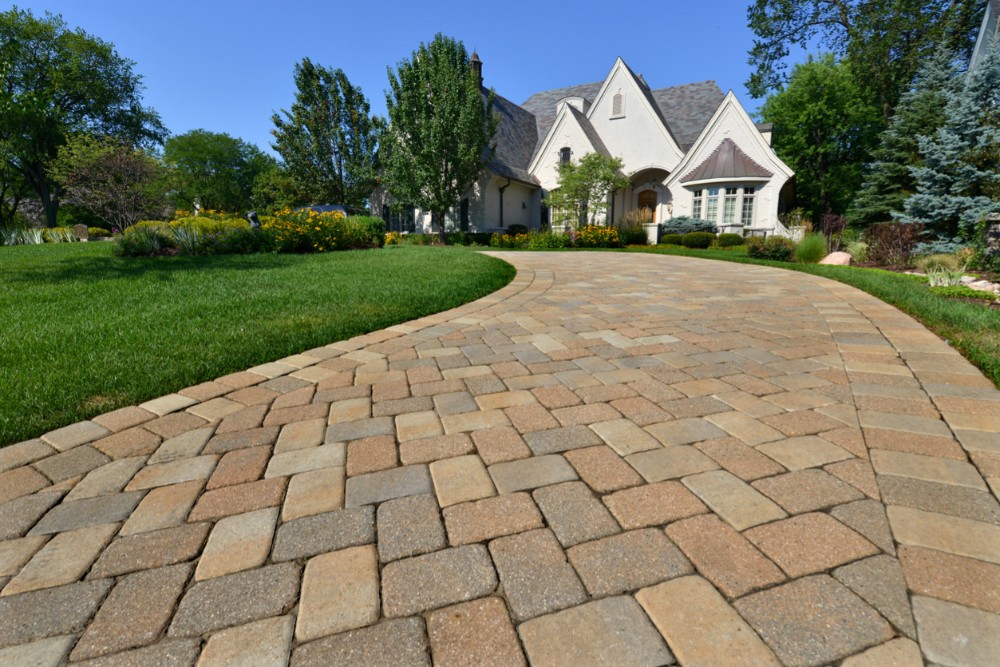 Pavers
For a more traditional-looking driveway, consider permeable concrete pavers rather than a solid surface that prevents drainage. The gaps between pavers allow water to drain through the driveway surface. You'll need an appropriate layer underneath the pavers, such as a bed of crushed stone. These pavers give several different options in color and design, allowing you to get creative with your driveway design. You'll need to sweep the pavers yearly to avoid clogging in the gaps. Bricks are also a suitable alternative.
All of these materials are highly-practical and widely-available materials that could be the solution to your driveway problem. Investing in your driveway and outer appearance of your home can have a long term benefit. With home buyers valuing environmentally-friendly option you are creating a green driveway and it will be a huge draw for potential buyers in the future.
Bray Topsoil & Gravel can deliver our gravel and topsoil to you in the Greater Cincinnati Area!
Request a Quote (859-635-5680) And We Will Contact You Shortly!
Calculate How Much Material You Need For Your Project
—
About Bray Topsoil & Gravel
Topsoil and gravel delivered to you by Bray Trucking, a specialized aggregate hauler servicing the Kentucky, Ohio, and Indiana region.