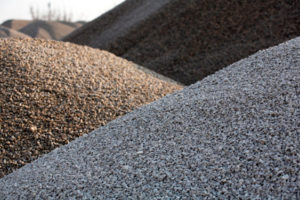 If you have started planning your landscape renovation, you should know that different landscaping projects require different materials. Choosing the right dirt dirt can make a difference between a landscape well done or a disaster zone that's prone to flooding. You might be wondering how to know which material is best for your landscape overhaul. With all the available choices, it can be overwhelming. Between fill dirt, gravel, sand, and topsoil, you might be wondering what the difference is and how to choose?
There's a lot to consider when filling a hole. Deciding whether to use fill dirt, topsoil, sand, or gravel can seem like a daunting task. The following will break down each material to help you make the right choice for your project…
Gravel
Gravel is rock fragments which vary in size but are larger than sand. Gravel may be created naturally when bigger rocks erode; it is also manufactured. Gravel is used in large construction projects, but it is also ideal for replacing mulch and grass. It is much easier to maintain than both grass and mulch– and it looks great. Gravel is the most expensive choice of your fill choices. Gravel comes in many types, including lava rock, pea gravel, glass gravel, river rock, crushed granite, slate chips, and many more. Having such variety is a good thing as it can elevate your project by choosing the right gravel to meet the needs of the project's aesthetic. Landscape projects that would be ideal for gravel are rock gardens, garden beds, walkways, driveways, patios, edging, and weed prevention. You might also use gravel for backfill projects, as it is great for tackling drainage issues.
Potting Soil
Sometimes people confuse topsoil and potting soil since they are both used for planting. However, they are quite different. Potting soil was designed for use in pots or planters, this means that it needs to be drained well and stay aerated. Potting soil consists of sphagnum moss and ground up organic material like bark or saw dust. Potting mix is the 2nd most expensive choice of your fill choices. So, if you are working on a large project, you should consider using enriched topsoil or garden soil. This is topsoil that has been blended with organic compost.
Topsoil
Topsoil is the top or uppermost layer of soil. It is where the majority of our Earth's biological soil activity involving microorganisms happens. It is darker in color because it consists of organic matter, minerals, water, and air. The more organic matter the topsoil contains, the stronger the soil structure of it is and the more suitable it will be for plant growth. Topsoil should be used for vegetable gardens and flower beds. Unfortunately, topsoil is more prone to erosion which occurs when the soil is blown or washed away, ruining anything that was growing on top of it. Top soil is the 3rd most expensive choice of your fill choices.
Sand
Sand is a granular material consisting of tiny rock and mineral particles. It may also be categorized as textural soil, which is made up almost entirely of sand-sized particles. Water is able to pass through sand more rapidly as the particles are much larger than water, air, and soil can get through. Sand is usually priced between fill dirt and topsoil making it the 4th most expensive choice of your fill choices. Sand can serve many purposes in your lawn and landscape which include stabilizing pavers, softening or creating play areas for children, and forming walkways. When mixed with a gravel mixture, sand can also be used for backfilling projects.
Fill Dirt
Fill dirt is the layer of dirt found beneath topsoil. It lacks soil organic material meaning that it could contain sand, stones, and rocks. It is most often used to fill holes in the ground or to modify the elevation of a property. Fill dirt is a great product as it offers a sturdy base for any construction project. However, the costs of fill dirt continue to increase as many of its resources have become depleted. Fill dirt is the 5th most expensive choice of your fill choices. While fill dirt is primarily used for larger construction jobs, it can also be great for landscape projects. Landscape uses include raising garden beds, leveling off land, securing the ground around retaining walls, leveling off land, and building up the ground around foundations to eliminate drainage issues.
As you plan your landscape renovation, choosing the right base material is crucial. If you are planning on using landscaping rock for your walkway or driveway, trust our team of landscape professionals at Bray Topsoil & Gravel. We can help you make the right choice for your project.
Request a Quote (859-635-5680) And We Will Contact You Shortly!
Calculate How Much Material You Need For Your Project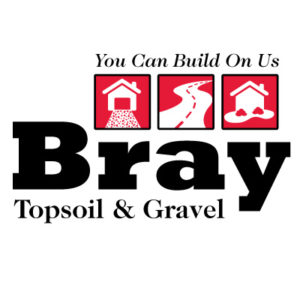 —
About Bray Topsoil & Gravel
Topsoil and gravel delivered to you by Bray Trucking, a specialized aggregate hauler servicing the Kentucky, Ohio, and Indiana region.
>>Learn More