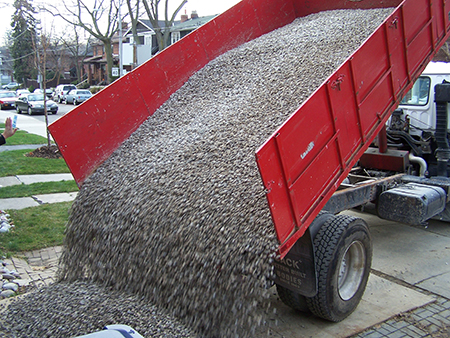 Contractors, landscapers, and homeowners alike often do not know where to go to obtain the best and most affordable gravel in bulk quantities. Gravel is a staple to all of these businesses and quality aggregate material is in high demand throughout the community. Let's explore how to find a great bulk gravel supplier and how to order gravel materials in bulk quantities.
Where Not to Buy Your Bulk Gravel Materials
You may think you have a ton of great options for finding a gravel supplier. After all, there are many big-box home improvement retailers, chain landscaping stores, and online sellers that offer bulk quantities of gravel. But should you really trust these types of vendors with your business? Let's take a look at each of these vendors, we think you deserve better.
1. Big Box/Chain Retailers
This seems like the simplest and most convenient way of obtaining materials like bulk quantities of gravel. However, stores like these do not manufacture their gravel. They buy gravel from a manufacturer and resell it to you which has you spending more money. Additionally, since you don't have information as to how the gravel was manufactured, you can't be sure if it's quality is guaranteed.
2. Online Stores
eCommerce is a big business and there are a number of online landscaping and construction stores to choose from. Sometimes they offer extremely low prices. While this can be tempting, there's a good chance that an eCommerce store will hit your pocketbook in other ways. There are many hidden fees like shipping, delivery, and taxes that actually make your cost higher than you would have otherwise spent. Another downside to an eCommerce order is not having the opportunity to inspect the product prior to buying.
3. Individual Sellers
Beware of incredibly cheap prices! Most times the sale on the side of the road or the website listing will seem too good to be true and, of course, it probably is. With an individual seller, you have no way of knowing for sure how the gravel was manufactured, no guarantee of its quality, and no protection in the event that you are sold a low grade or defective product.
Finding Bulk Gravel Near You
So, if none of the above options are good, where should you go to order high quality bulk gravel? The best and smartest way to get a great deal on good gravel is to go directly to the source. Suppliers who manufacture their own product in a local quarry are the most reliable and will be able to offer the fairest wholesale prices. These are the businesses that take pride in working to manufacture superior gravel from high-quality stone. The upside of a local vendor is…
The aggregate will be consistent with its size and quality.
It will be screened and washed prior to sale.
You'll have the opportunity to take a look at the gravel before purchasing.
You'll be able to talk to your supplier and ask any questions you may have about the gravel's origin and production.
Because the supplier doesn't have to go through any middlemen, they will be able to keep their prices very low
The manufacturer/suppliers will also be happy to offer bulk gravel delivery services on their products.
How Much Gravel Should You Order?
Now that you know where to go to buy bulk quantities of gravel, you need to know how to go about determining how much gravel to purchase, and how to place your order. It wasn't too long ago that figuring out the correct quantity of gravel needed for a construction or landscaping project required a great deal of complex math equations. Fortunately, this is no longer the case. You can use an aggregate calculator. Simply, select your stone or sand aggregate type from the pull down menu, and enter length, width, and depth requirements in the blanks provided. This calculator will estimate how much stone and/or sand (in tons) that are required for your job based on your material type and measurements. It's smart to work with a partner so that you have two sets of eyes on the measurements and come up with the most accurate numbers possible.
Determining the Depth of Your Coverage Area
You will need to consider the specific purpose of your project. While gravel driveways and parking lots require a thicker layer of gravel, for instance, a small walkway may require less depth of coverage. If you're not sure how many inches deep the gravel should go for your project, you should consult with a trusted construction or landscaping professional. Once this is determined, you should know how much gravel you will need in cubic tons and cubic yard.
Delivery Services for Bulk Gravel
Always make sure that your delivery service is licensed and insured, has a clean safety record, and has a reputation for professional and on-time deliveries. In most situations, the safest course of action is to buy your bulk gravel from a supplier that also offers bulk delivery services, as they will generally be the most reliable and the most affordable.
Bray Topsoil & Gravel can deliver our gravel to you in the Greater Cincinnati Area!
Request a Quote (859-635-5680) And We Will Contact You Shortly!
Calculate How Much Material You Need For Your Project
—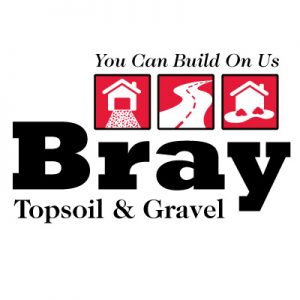 About Bray Topsoil & Gravel
Topsoil and gravel delivered to you by Bray Trucking, a specialized aggregate hauler servicing the Kentucky, Ohio, and Indiana region.
>>Learn More