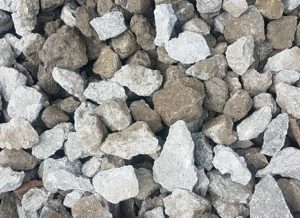 Landscaping can add tens of thousands of dollars to the value of your property. In fact, it is one of the few home improvements you can make that not only adds value immediately but also increases in value as the years go by. While the interior decor and design concepts regularly go out of style and mechanical systems wear down, plants grow fuller and more robust as the years go by. Would you like to install attractive walkways? Do you need to finish a terrace or path? Does your home need more stability? Those are real reasons why premium crushed concrete is the perfect choice for your projects. It is a good idea before you start a project to learn as much as you can about ground supplies. 
Aggregate Suppliers Can Answer Your Questions
Before you start any kind of landscaping project you need to start from the ground up. A great choice for a base layer is crushed concrete. Crushed concrete comes in many types, road base, crushed concrete fines, and crushed concrete pipe bedding to name a few. If this type of material is new to you you may be asking, what is a crushed concert made from? Aggregate suppliers, like Bray Topsoil and Gravel, can help you decide on and get the right base materials for your project.
What is Crushed Concrete Made From?
Nearly every mix of crushed concrete is made from old pavements, old sidewalks, building slabs, and curbing. Those items are compiled, processed, and screened until they are crushed into much smaller pieces. Steel is always removed using a magnet. This makes the crushed concrete aesthetically pressing, well-graded, and the ideal substitute for landscaping stone.

Different Types of Crushed Concrete
Crushed concrete is gathered from demolished sites or leftover construction projects and is then cleaned and processed in order to be reused. There are a few different types of crushed concrete…
#57 is a type that has been crushed and is eco-friendly. This variety is crushed to 3/4 inch and is used for drainage projects and concrete mix landscaping.
Crushed concrete fines are a recycled concrete aggregate routinely used as a base for brick patio pavers, roads, parking areas, and building foundations. The spec on this material is 3/8 inch and minus down to a powder, with the bulk consisting of powder.
Crushed concrete road base is a valuable resource material that can be suitably recycled back into various construction materials. Using recycled concrete in your next construction project eliminates the need for demolished concrete being disposed of at council landfill sites, which assists in protecting the environment from further degradation. This particular variety of crushed concrete passes the departmental requirements for constructing roads and highways.
Crushed concrete pipe bedding is applied in underlying precast plastic, concrete, or another kind of pipe, and its put down for trenches. Landscaping supply experts recommend using this material to support loads that won't deflect or settle while remaining free-draining so the water build-up is prevented around pipe zones.
Where To Buy Crushed Concrete?
Crushed concrete can be purchased from aggregate suppliers like Bray topsoil and gravel. Suppliers with your best interest in mind can help you decide and will guide you in purchasing the type of crushed concrete that would best suit your projects. To ensure your project gets done the right way the first time, rely on a reputable supplier.
Bray Topsoil & Gravel can deliver our gravel and topsoil to you in the Greater Cincinnati Area!
Request a Quote (859-635-5680) And We Will Contact You Shortly!
Calculate How Much Material You Need For Your Project
—
About Bray Topsoil & Gravel
Topsoil and gravel delivered to you by Bray Trucking, a specialized aggregate hauler servicing the Kentucky, Ohio, and Indiana region.
>>Learn More