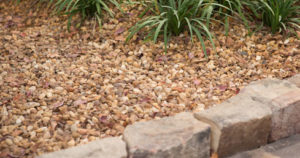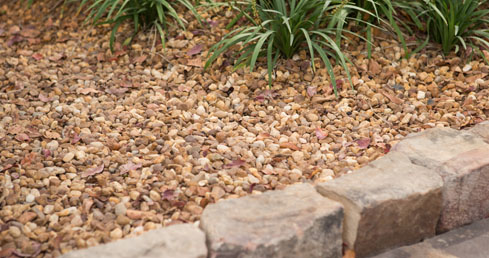 Washed gravel is used in many different types of construction and home improvement projects. Both professionals and do-it-yourselfers should have a good understanding of what this material is, as it provides an array of functional and aesthetic benefits. After it's crushed, screened, and sized, it goes through a machine, where it's meticulously cleaned to get rid of any remaining dust, debris, and residue. What are the benefits of using washed gravel when updating your landscaping?
It is Cost Effective
Washed gravel is less pricey than other kinds of material and works well for driveways and paths around your property. It is also less expensive to have delivered. It has a lot of benefits that concrete and asphalt cannot match.
It is Easy to Maintain
For best results, it's wise to order a little more gravel than you actually need. That way, as soon as you notice an uneven patch in your landscaping or driveway, you can spread new gravel around and fix the problem with relative ease. There's no need to invest in expensive coatings or time consuming resurfacing with gravel. Every few years you will need to schedule another gravel delivery, but there is no need to call professionals to seal it or repair cracks.
Weed Control
No one likes to deal with weeds. Weeds are always on the verge of taking over your driveway and pathways and gardens. The roots from the weeds can do a number on other landscaping materials. Weeds can wreck havoc on the area covered with concrete or asphalt. However if you do get some weeds in your gravel a very inexpensive solution is table salt or boiling water.
Washed Gravel Comes in a Variety of Styles
Washed gravel,, has the appearance of smooth river rocks, making it ideal for more upscale properties or when visual appearances are important. However, it also has a lot of other practical benefits. It comes in a number of styles, textures, sizes, colors, and grades. No matter what kind of look you want for your landscaping, you can get it with washed gravel. .
Eliminate Drainage Problems
As long as the gravel is installed correctly, you won't have to worry about drainage. While asphalt and concrete tend to collect puddles of water, gravel patios, driveways, and walkways provide natural drainage. The individual rocks that make up gravel allow for the rainwater to flow right through them. Because the surface of gravel cannot crack, water cannot get in and make cracks larger, which decreases its maintenance.
Bray Topsoil & Gravel can deliver our gravel and topsoil to you in the Greater Cincinnati Area!
Request a Quote (859-635-5680) And We Will Contact You Shortly!
Calculate How Much Material You Need For Your Project
—
About Bray Topsoil & Gravel
Topsoil and gravel delivered to you by Bray Trucking, a specialized aggregate hauler servicing the Kentucky, Ohio, and Indiana region.