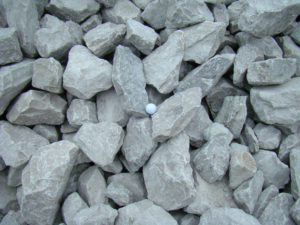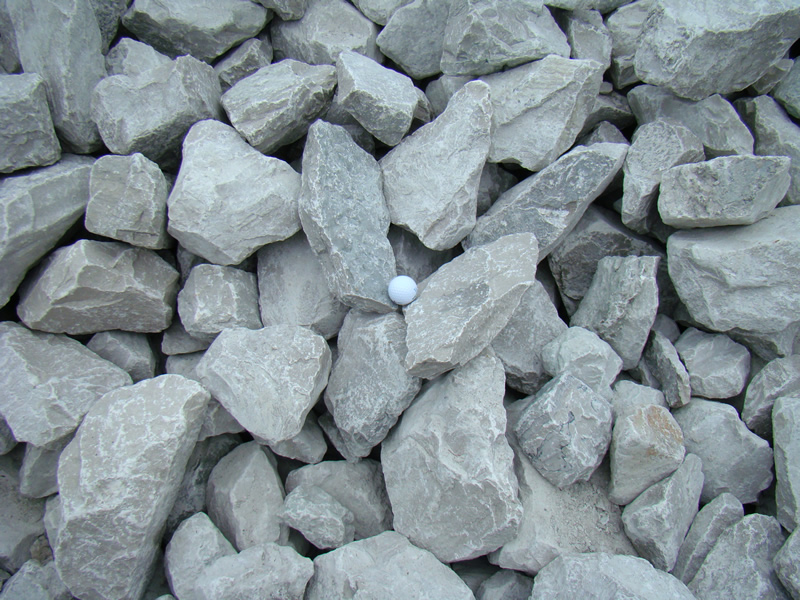 Riprap construction stone refers to a foundation or retaining wall of stones or chunks of concrete thrown together — a layer of this material is often used on embankment slopes to prevent erosion. Contractors and other people frequently find themselves in need of quality riprap rock. If you have found yourself in a position where you require riprap construction stone, it's very important that you take the time to find the right supplier. The supplier that you choose to work with will determine the size of stone you're able to use, as well as its quality, integrity, and riprap cost. 
Construction Rock At-a-Glance
Riprap rock is known for being a tough material, the stone is known for having the ability to remain in place without washing away or becoming immersed in soil over time. Riprap stone would be used in projects where an extremely stable base layer is required. You can also use riprock along shorelines, slopes, and embankments as a way of preventing erosion and land slides.
Use For Different Sizes of Riprap Rock
4"-5" Riprap Rock is the smallest available riprap rock.  It is crushed and screened down to 4"-5" in size. Because of its smaller diameter, the rock is a great choice for creating a stable and reliable base. Since riprap is also ideal for preventing erosion, this type of rock might be used near ditches. That way, it can not only keep soil from eroding, but aid with weed control as well. Small riprap stones could also be ideal for walking trails or placing around the base of a tree. The stone will stay in place over time without shifting or settling.
6"-9" Riprap Rock is slightly larger in size and is the most commonly selected type of riprap construction stone used for shoreline erosion prevention. This stone is not ideal for walking on and can be used to deter people from going to specific areas.  Stones in this size range can also be good choices for creating a retaining wall. It could be placed inside a wire cage at the base of an incline in order to stabilize the earth and allow for good water drainage. Finally, this size riprap stone may be alongside gravel roads or railroad tracks.
9" Riprap Rock is a larger riprap construction stone.  They are chosen for projects where erosion or land sliding is a major issue. Large riprap rock may be placed along areas with swift currents, or areas that are prone to high volumes of precipitation and mudslides.
Riprap Construction Rock Suppliers
Our team is always happy to answer any of your questions. The variety of riprap stone sizes are all available for bulk delivery. Since it can be difficult to determine how much material you might need, it can be a good idea to get an estimate from a reputable contractor before ordering to ensure you receive an adequate quantity. We would be happy to help you use a construction materials calculator to determine an accurate estimate of materials. Choosing the right riprap rock supplier is critical to project success; so, verify that your supplier has a strong, local reputation and knows the ins and outs of the rock business. Not all stone suppliers carry quality, multiple sized riprap rock.
Locally Manufactured
The suppliers that are most worthy of your business will have harvested and manufactured their own riprap rock in locally operated quarries. It is best to buy riprap construction stone from a supplier that can provide you with information about where and how the stone was manufactured. Look for a company that is able to provide you with advice on which size of riprap rock is the best fit for your job, and that is willing to work with you to calculate how much stone to buy.
Bulk Delivery
If you're in need of riprap construction stone for an upcoming project, we can provide bulk delivery services. This will ensure that you get the best deal and the best service possible.
Request a Quote (859-635-5680) And We Will Contact You Shortly!
Calculate How Much Material You Need For Your Project
—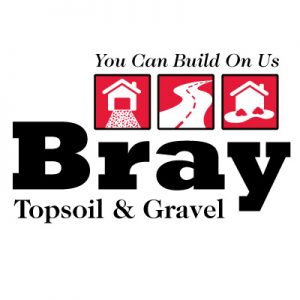 About Bray Topsoil & Gravel
Topsoil and gravel delivered to you by Bray Trucking, a specialized aggregate hauler servicing the Kentucky, Ohio, and Indiana region.
>>Learn More